The ridesharing service Uber has agreed to pay Alaska more than $77,900 in connection to unpaid workers' compensation insurance for its drivers.
In the Aug. 25 settlement, the company admitted no wrongdoing, but agreed not to return to Alaska until it is in compliance with workers' compensation laws, The Alaska Dispatch News reported.
During the six months the company operated in Anchorage, Uber assumed its drivers were contractors and not employees, said Rhonda Gerharz, the chief investigator for the special investigations unit of the Department of Labor and Workforce Development.
The department began an investigation into Uber's business practices in October 2014, but there was never a hearing because Uber left the state in March 2015. At the time, the company was involved in failed negotiations with the city of Anchorage and facing a judge's order that it operate for free.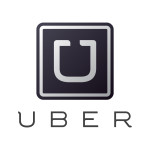 "It's just an allegation," Gerharz said. "It's a settlement agreement because Uber left the state."
Uber did not respond to a request for comment on the settlement with the Department of Labor.
Other states, including California, have also ruled that Uber drivers are employees of the company and not contractors.
Alaska law states that any company paying employees must also pay for workers' compensation insurance, which pays for medical care after a workplace injury.
In addition to workers' compensation insurance, Uber was confronted with many other challenges when it tried to begin its service in Anchorage.
The city tried to stop Uber from operating because it didn't comply with the city's taxi ordinances. And in October 2014, an Anchorage Superior Court judge ruled Uber could only continue its operations if it continued its initial ride free program.
Uber pulled out of Alaska six months later.
Related:
Copyright 2021 Associated Press. All rights reserved. This material may not be published, broadcast, rewritten or redistributed.
Was this article valuable?
Here are more articles you may enjoy.