The U.S. Geological Survey says a 4.0-magnitude earthquake hit the eastern part of the Seattle, Wash. area over the weekend. But there are no reports of damage.
The agency says the earthquake struck at 3:22 p.m. and was centered in the Seattle suburb of Snoqualmie
According to the Seattle Times, the King County Sheriff's Office said there were no immediate reports of damage, though residents have called in to say they felt it.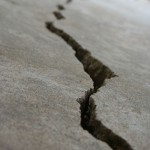 Pacific Northwest Seismic Network Director John Vidale tells the Times that the quake happened at a depth of 12 miles below the earth's surface. Vidale said that at such a depth, it's unlikely the quake would have caused major damage.
Copyright 2021 Associated Press. All rights reserved. This material may not be published, broadcast, rewritten or redistributed.
Was this article valuable?
Here are more articles you may enjoy.