A Portland, Ore. jury has awarded more than $3 million to a nurse, saying she was wrongfully terminated by Legacy Good Samaritan Medical Center for complaining about cost-cutting measures.
The Oregonian reported registered nurse Linda Boly told management that rushing through patients was jeopardizing their care. Her attorney, Michael Seidl, said the hospital dictated the amount of time nurses had to complete tasks and Boly was written up three times for failing to meet productivity quotas.
Boly said she spent more time with a patient than the quota allowed if the patient's needs required it.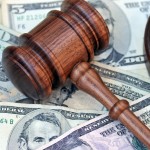 Legacy spokeswoman Maegan Vidal said Saturday that Legacy doesn't agree with the verdict. During the nearly two-week trial in Multnomah County Circuit Court, Legacy argued Boly was fired in June 2013 for poor job performance.
Copyright 2021 Associated Press. All rights reserved. This material may not be published, broadcast, rewritten or redistributed.
Was this article valuable?
Here are more articles you may enjoy.