Networked Insurance Agents has named Joe Stankowich sales vice president and the key point of contact for independent agency members in California's San Francisco Bay, East Bay, Silicon Valley and Central Valley regions.
Stankowich will assist agencies with Networked's market access and service solutions.
He has more than 17 years of sales experience.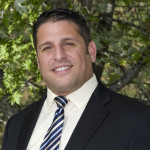 Networked has also named Jeremy Hermsmeyer to internal sales role to build affiliate relationships in Northern California. Hermsmeyer will partner with agents to help them utilize Networked.
Networked is an insurance aggregator that connects independent property/casualty agencies to relevant markets and service resources.
Was this article valuable?
Here are more articles you may enjoy.