California Gov. Jerry Brown signed Assembly Bill 1515, which clarifies and corrects sections in the insurance code.
The omnibus bill was authored by the Assembly Committee on Insurance and sponsored by Insurance Commissioner Dave Jones.
AB 1515 restores the requirement that interest be applied to claim payments under non-health disability policies when a payment is made more than 30 days after receipt of the claim.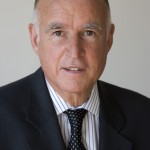 AB 1515 also updates the California Department of Insurance's contact information on notices and disclosures for consumers, and it's aimed at increasing the department's efficiency in processing and approving administrative settlements by allowing the commissioner to delegate settlement authority for minor non-insurer cases to a deputy commissioner.
AB 1515 makes several other changes that include increasing conformity to the National Association of Insurance Commissioner's Model Laws.
Was this article valuable?
Here are more articles you may enjoy.