A Utah family who says they were beaten by a crowd of drunken revelers at Snowbird's Oktoberfest is suing the ski resort.
The lawsuit filed Monday says that Snowbird doesn't do enough to control the alcohol at the festival, and the event has become a kind of Rocky Mountain spring break.
The suit says that the group of drunken, swearing men attacked and seriously injured Brent Anderson as well as his wife and stepson in September 2014, after Anderson asked them to keep their voices down during a tram ride up the mountain.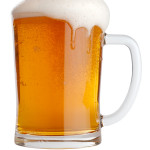 Three of the men were arrested and charged with assault.
Snowbird says that it was the first altercation in the 44-year history of the event, and it has never been cited for violating alcohol rules.
Copyright 2021 Associated Press. All rights reserved. This material may not be published, broadcast, rewritten or redistributed.
Was this article valuable?
Here are more articles you may enjoy.