The estate of an Ashland, Ore., woman who died after the Murphy bed she was sleeping in collapsed and locked shut has filed a wrongful death lawsuit against the bed's manufacturer.
The Oregonian newspaper reported that 76-year-old Penelope Martens was asleep in the fold-up bed on April 16 when the frame pulled away from the wall and struck her in the head. The lawsuit says the frame and mattress locked in the closed position, trapping Martens and killing her.
According to the lawsuit, which was filed this week in Jackson County Circuit Court, the estate is seeking roughly $850,000 from the bed's manufacturer and the store that installed the bed.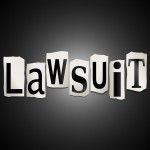 Neither company returned requests for comment from the newspaper.
Copyright 2021 Associated Press. All rights reserved. This material may not be published, broadcast, rewritten or redistributed.
Was this article valuable?
Here are more articles you may enjoy.