San Francisco, Calif.-based Metromile has named James Moorhead, a former Dish Network executive, its chief marketing officer.
The appointment is effective Oct. 26. Moorhead will report to Metromile CEO Dan Preston. Moorhead will be responsible for overseeing marketing, digital acquisition, public relations, content, social media and email communications at Metromile.
He was most recently CMO for pay-TV provider Dish Network, where he led marketing and market research, advertising and public relations. Before Dish Network he held senior marketing roles at Procter & Gamble.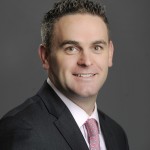 Metromile is best known for its pay-per-mile insurance model.
Was this article valuable?
Here are more articles you may enjoy.