BNSF Railway is suing a Whitefish, Mont. bar for allegedly over-serving a woman who stole a company truck and was killed when she crashed it into a tree.
The Flathead Beacon reported the lawsuit claims Casey's Bar & Casino is liable for damages stemming from the wreck. BNSF attorneys say the 33-year-old Bozeman woman was "forced or coerced into consuming alcohol" at the bar the evening of Sept. 27, 2013.
Later that night, she entered BNSF property and tried to get into a railroad crew van she thought was a taxi. Railroad workers told her it was not a taxi, but the woman got behind the wheel and sped off.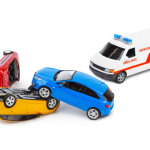 She later crashed into a tree and died the following day.
The bar has yet to respond to the allegations.
Copyright 2021 Associated Press. All rights reserved. This material may not be published, broadcast, rewritten or redistributed.
Was this article valuable?
Here are more articles you may enjoy.