California agents and brokers are being notified of a new change to how they can handle motor vehicle records.
An agreement between representatives from the insurance industry and the California Department of Motor Vehicles eventually enabled the DMV to revise a commercial requester agreement (CRA) to include wholesalers, surplus lines and managing general agents.
The agreement enables brokers and agents to provide motor vehicle records to insurers and policyholders.
According to Western Insurance Agents Association, one of the insurance groups negotiating with the DMV in the matter, earlier versions of the agreement permitted agents and brokers to share MVRs with insurers and policyholders but it didn't address transactions with managing general agents, surplus lines brokers and other wholesalers.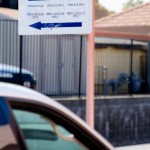 The revised addendum to the commercial requester agreement now enables agents and brokers to obtain their clients' motor vehicle records and submit the information to insurers, managing general agents and surplus lines brokers.
The addendum also eliminated a requirement that agents get written permission from the customer before requesting the MVR, and it removed a responsibility placed on the agent to pay for a data breech caused by a third party.
"It had the potential for serious implications should there be a data breach," said Alan Smith, CEO of WIAA. "They were holding an agent responsible, even if it was a large insurance company that had the data breech."
The DMV in mid-October sent the revised addendum to independent insurance agents and brokers who have previously signed the CRA. The CRA is required before agents can obtain MVRs.
Was this article valuable?
Here are more articles you may enjoy.