A judge has ordered a Cheyenne, Wyo. restaurant to pay a Nebraska couple nearly $11.4 million after the husband contracted salmonella poisoning.
The Casper Star-Tribune reported Christopher Gage and his wife, Heather, sued the Old Country Buffet and its operator in 2014. The judge's findings say the case was defaulted in favor of the Bridgeport, Neb. couple after the restaurant and its operator didn't appear at an August hearing.
The suit says the couple ate at the restaurant in 2010, and within days Christopher Gage had to be hospitalized. He suffered a brain injury as a result of the salmonella poisoning and relies on his wife to care for him.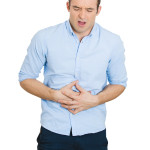 The lawsuit says the restaurant was cited for health code violations the day before the Gages dined there.
Copyright 2021 Associated Press. All rights reserved. This material may not be published, broadcast, rewritten or redistributed.
Was this article valuable?
Here are more articles you may enjoy.