Charlie Rosson, CEO of San Francisco, Calif.-based Woodruff-Sawyer & Co., has been named as chairman of Assurex Global.
Assurex Global is a partnership of independent agents and brokers. Assurex has more than 600 Partner offices across six continents.
Rosson leads Woodruff-Sawyer's business strategy and growth activities.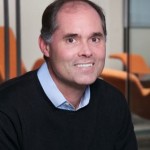 Woodruff-Sawyer is a largest independent insurance brokerage, and is an active partner of Assurex Global.
Was this article valuable?
Here are more articles you may enjoy.