Eight people are facing federal charges in San Diego, Calif. in what prosecutors call a kickback scheme that involved tens of thousands of dollars in bribes and $25 million in improper workers' compensation claims.
U.S. Attorney Laura Duffy said this week that the indictments are the first in a wave of charges targeting workers' comp fraud.
Authorities arrested five people Tuesday, including a radiologist and a chiropractor. Six companies are also charged.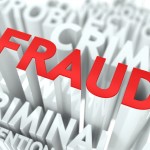 The FBI says the scheme resulted in overprescribed services, higher prices and unfair competition. Duffy says patients were unwitting.
Copyright 2020 Associated Press. All rights reserved. This material may not be published, broadcast, rewritten or redistributed.
Was this article valuable?
Here are more articles you may enjoy.