Federal regulators have hit the owner of California's last operating nuclear power plant with a low-level violation for bungling an earthquake-related safety evaluation when it was swapping out important equipment.
The Nuclear Regulatory Commission said Monday that Pacific Gas and Electric Co. failed to properly examine the possible effect of an earthquake on a nearby fault, in combination with a loss of plant cooling, on pumps and other vital equipment.
The utility recognized the mistake in 2013 and revised the calculations.
Utility spokesman Blair Jones says the violation did not challenge the seismic safety of the plant.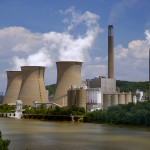 The agency says the violation had low safety significance.
Critics have long argued that PG&E has underestimated the threat from nearby earthquake faults that weren't recognized when the plant was initially designed.
Related:
Copyright 2020 Associated Press. All rights reserved. This material may not be published, broadcast, rewritten or redistributed.
Was this article valuable?
Here are more articles you may enjoy.