A 20-year-old Pacific University student who says another student raped her has filed a $3 million lawsuit against the Oregon university.
The Oregonian reported that the lawsuit says the rape occurred after both students attended a 2013 party for athletes that included underage drinking.
The suit alleges that young women at the party were encouraged to drink to excess and that the university hasn't done enough to discourage alcohol-related sexual assaults.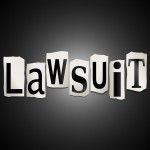 University spokesman Joe Lang declined to comment on the details of the case, but released a statement saying the school takes allegations of sexual misconduct seriously.
Greg Kafoury, one of the woman's lawyers, says she had to cut her freshman year short because panic attacks consumed her. He says she's currently on a medical leave of absence.
Copyright 2020 Associated Press. All rights reserved. This material may not be published, broadcast, rewritten or redistributed.
Was this article valuable?
Here are more articles you may enjoy.