Seattle's City Council voted unanimously to give collective bargaining rights to drivers-for-hire, such as those who work for rideshare companies Uber Technologies Inc. and Lyft Inc.
The bill, proposed by city council member Mike O'Brien, requires taxicab and for-hire car companies to negotiate with a "driver representative" over the terms and conditions of work, if a sufficient number of drivers choose to be represented.
For-hire drivers are generally considered independent contractors by the companies who employ them, and aren't covered by the National Labor Relations Act, which allows collective bargaining. Independent contractors also aren't entitled to labor standards such as minimum wage, health and safety guidelines or reimbursements for work-related costs. While the Seattle vote is aimed at giving drivers more of a say in their job conditions, it's not clear how this will work in practice with Uber, Lyft and any other car-booking company.
"Lyft drivers are entirely in control of where or when they work, and this flexibility is exactly why the service is so popular with with people looking to make extra income," said Sheila Bryson, a spokeswoman for San Francisco-based Lyft. "Unfortunately, the ordinance passed today threatens the privacy of drivers, imposes substantial costs on passengers and the City, and conflicts with longstanding federal law."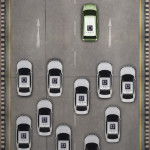 An Uber spokeswoman declined to comment on Monday's vote in Seattle.
Uber's employment practices have come under scrutiny, with drivers in California suing the company to be treated as employees rather than contractors. Last week, Uber asked its U.S. drivers to sign a reworded contract that restricts their right to sue.
"This bill was only introduced out of necessity after witnessing how little power drivers themselves had in working for a living wage," Seattle Councilman O'Brien said in a statement.
–With assistance from Eric Newcomer
Related:
Copyright 2020 Bloomberg.
Was this article valuable?
Here are more articles you may enjoy.