An oil company has counter-sued residents of the Montana communities of Opportunity and Crackerville who are seeking an environmental cleanup.
The Montana Standard reported that the Atlantic Richfield Co. filed a lawsuit against 97 residents, claiming their long legal fight for cleanup of smelter waste contamination will interfere with environmental remedies.
The residents filed a lawsuit against ARCO in 2008 claiming negligence, public nuisance, trespass, liability for an abnormally dangerous activity, constructive fraud, unjust enrichment, and wrongful occupation of real property. They sought damages for the cost of restoring their properties to their original uncontaminated state.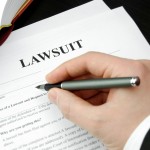 The Montana Supreme Court reinstate the claims in September and returned the case to court after ARCO sought summary judgment in 2013.
An attorney representing the residents said they intend to file a motion to dismiss ARCO's most recent complaint.
Copyright 2020 Associated Press. All rights reserved. This material may not be published, broadcast, rewritten or redistributed.
Was this article valuable?
Here are more articles you may enjoy.