The owner of a Northern California construction firm was arrested Thursday on nine felony counts of workers' compensation insurance fraud and tax evasion totaling $187,707 in losses.
William Huffman, 47, of Sacramento, owner of Capitol City Contractors, allegedly underreported $755,899 in payroll to avoid paying workers' comp premiums for dozens of employees.
An insurer notified the California Department of Insurance of suspected fraud. A forensic audit of the company's bank records revealed the alleged fraud. Detectives reportedly discovered evidence that Huffman was paying employees under the table and classifying some payroll checks as expenses for supplies and materials.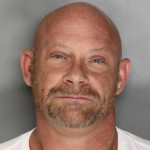 "Employers who commit workers' compensation insurance fraud cheat the system leaving their employees at risk and their clients vulnerable to financial disaster," California Insurance Commissioner Dave Jones said in a statement.
Huffman was booked into Sacramento County Jail, and bail was set at $100,000. The Sacramento County District Attorney's office is prosecuting this case.
Was this article valuable?
Here are more articles you may enjoy.