California homeowners have until Feb. 20 to apply for up to $3,000 in funding for retrofits to protect their homes from catastrophic earthquake damage.
The Earthquake Brace + Bolt program today opened the registration period for $4.8 million in seismic retrofit funds, including $3 million from the State of California.
The California Earthquake Authority estimates that more than 1.2 million houses in high-hazard areas in Northern and Southern California are vulnerable to earthquakes because of the type of construction. These are pre-1979 houses that aren't bolted to their foundations, include a crawl space and have unbraced cripple walls, which are low walls between the foundation and first floor.
In a strong earthquake, the crawl space is vulnerable to collapse, causing the home to slide off its foundation, according to the CEA.
In the 6.0 magnitude Napa earthquake in August 2014, houses with this type of damage received estimates of up to $300,000 for repairs including lifting the house while the foundation is rebuilt, CEA said.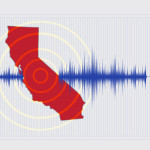 Retrofits can be a simple and relatively inexpensive for this type of home. Typical retrofits cost between $2,000 and $10,000 and involve bolting a house to its foundation and adding bracing around the perimeter of the crawl space, according to the CEA.
In June 2015, the Gov. Jerry Brown signed a budget allocating $3 million to bring the EBB program to more homeowners in earthquake-prone areas across California during 2016. The $3 million comes in addition to $1.8 million in funding from the California Earthquake Authority's Loss Mitigation Fund.
The 2016 program is available for homes in more than 100 ZIP codes in 18 cities:
Albany; Berkeley; Burlingame; Emeryville; Hillsborough; Millbrae; Oakland; Piedmont; San Francisco; San Leandro; Woodside; Los Angeles; Pasadena; San Bernardino; San Marino; Santa Monica; South Pasadena; and West Hollywood.
Eligible homeowners can apply for funding to retrofit their homes at EarthquakeBraceBolt.com, where they can find information on the specific type of retrofit including videos, program rules and the full list of eligible ZIP codes.
EBB's website offers a list of contractors who have successfully completed FEMA seismic retrofit training. Ninety-five percent of program retrofits are completed by contractors listed in the EBB Directory. As of Dec. 31, 2015, more than 400 contractors had completed the FEMA retrofit course, up from 140 a year earlier.
EBB was established by the California Residential Mitigation Program, and offers up to $3,000 to help California homeowners retrofit their houses to reduce potential damage from earthquakes. The California Residential Mitigation Program (was established in 2011 to help Californians strengthen their homes against damage from earthquakes. CRMP is a joint powers authority created by the CEA and the Governor's Office of Emergency Services.
Related:
Was this article valuable?
Here are more articles you may enjoy.