The California Earthquake Authority has begun surveying Napa residents to find out how well their homes withstood the magnitude 6.0 earthquake centered in the South Napa area on Aug. 24, 2014.
Under an initiative that CEA executives hope will lead to better home reinforcement data, Napa homeowners are being asked to take an online survey to share the types of damage their home experienced.
CEA, a publicly managed, privately funded, not-for-profit earthquake insurer, will also inquire if any seismic retrofitting had been done prior to the quake.
The CEA plans to follow-up the survey by physically inspecting some homes that were retrofitted before the quake. The insurer is conducting the survey in cooperation with Napa city officials.
Little data exists in California that identifies seismically retrofitted and non-retrofitted single-family home performance during earthquakes, said CEO Glenn Pomeroy, who believes the research will help identify ways to improve retrofit techniques and CEA's assistance programs.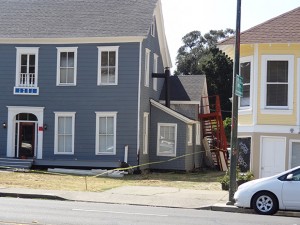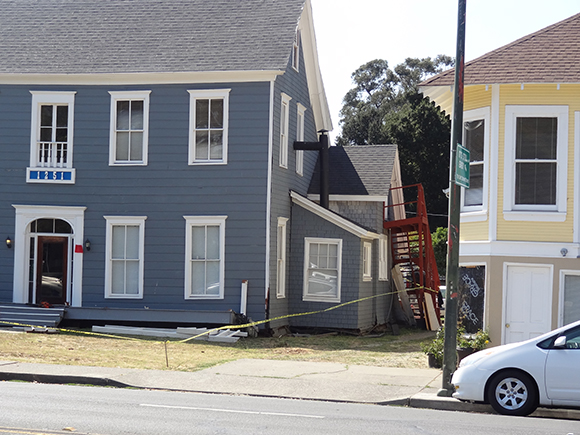 "We hope that we can take the lessons learned in Napa and use them to learn more about retrofitting," Pomeroy said. "That moderate earthquake in Napa was yet again another learning opportunity and we should jump on it as quick as we can."
Researchers will be looking specifically at homes built before 1960, which were retrofitted before the quake. Questions on the survey include: "Did you experience any damage to the inside structure of your house?" "Did any glass windows or doors break?" and "Was there any chimney damage?"
Retrofitting is a theme the CEA has been focusing on lately. The insurer has been promoting to residents throughout California its residential mitigation program, which offers incentives of up to $3,000 for retrofitting in six earthquake-prone communities.
Incentives under the California Residential Mitigation Program include the Earthquake Brace + Bolt program, which helps pay for seismic retrofits homes most vulnerable to catastrophic damage – pre-1979 residences that aren't bolted to their foundations, are built on top of a crawl space and have unbraced cripple walls surrounding that crawl space.
The retrofits include bolting a home to its foundation and adding bracing around the perimeter of the crawl space.
Last month CEA launched an expansion of the program with the goal of retrofitting roughly 570 homes this year, Pomeroy said.
"We've had more than 2,000 people apply," he said.
He didn't say how many applied from the Napa region, but according to Pomeroy the area may be a good fit for the CEA study for several reasons.
The area has a dismal earthquake insurance uptake rate that's several percentage points lower than California's roughly 10 percent average, according to CEA.
While loss estimates of $1 billion and up have been associated with the quake, insured losses were likely much smaller. Catastrophe modeling firm Karen Clark & Co. issued a report in December 2014 that forecast insured losses were likely to be less than $100 million.
Additionally, Napa has many historic houses that are particularly vulnerable to seismic activity, so understanding how they fared may provide important insight into the effectiveness of various retrofit techniques, Pomeroy said.
The survey ends March 15, and following that the CEA will pick several homes to study.
Pomeroy said the plan is to eventually build a model home and put it on a shake table, which simulates a quake, to gather even more data on retrofitting.
"Actually there was a real-life shake table last August and it shook a lot of homes and we want to get into the field and learn as much as we can about the existing stock that we can," Pomeroy said.
See related stories:
Busy Week for Those Assessing Damage from Napa Quake
Napa Quake May Cost Up to $4 Billion as Wineries Shuttered
Was this article valuable?
Here are more articles you may enjoy.