Uber Technologies Inc. lost its bid to pause a lawsuit by California drivers demanding to be treated as employees that has grown dramatically in both size and potential liability.
The U.S. Court of Appeals in San Francisco this week rejected Uber's request to halt all proceedings in the class action while it seeks an order overturning a judge's Dec. 9 ruling that added more than 100,000 drivers to the class action.
A trial is set for June.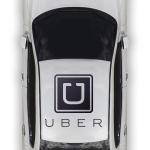 Ridesharing service Lyft earlier this week agreed to settle a proposed class action lawsuit in California by giving drivers additional workplace protections but without classifying them as employees, removing a major threat to its business model.
Related:
Copyright 2017 Bloomberg.