State Farm will offer customers a new endorsement in Colorado to cover insurance gaps for policyholders who use personal vehicles to provide rides for transportation network companies like Uber and Lyft.
The optional ridesharing endorsement is available beginning Feb. 8. It enables policyholders to have their personal auto policy fill in the coverage gaps left by TNC-provided insurance. This endorsement provides the driver with the full liability coverage limits carried on the auto policy during the period of time when the driver is available for hire, and provides the driver with all other coverages applicable to the auto policy during all periods of TNC driving.
TNCs in Colorado may provide high liability coverage limits while a paying passenger occupies the driver's vehicle or when the driver has been connected with a passenger and is on the way to pick that person up. But TNCs tend to provide a much lower limit of liability coverage when drivers are just available for hire and may not provide the drivers with any medical payments, comprehensive, or collision coverages at all, according to State Farm.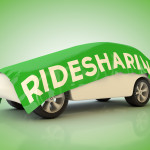 The TNCs may not be providing coverage for injuries to the driver or coverage for any damage to the driver's personal car.
Related:
Was this article valuable?
Here are more articles you may enjoy.