Time Warner Cable has agreed to pay $5 million to settle lawsuits that claimed it owed Los Angeles millions in city fees.
Last week's settlement was announced this week.
The city filed two lawsuits that claimed Time Warner holds a virtual monopoly on cable TV service in LA and has made billions while refusing to pay at least $10 million in various fees.
Time Warner countersued for the return of $5.2 million it paid in 2011 under protest.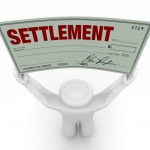 The city has held but not used the disputed fee money. If a court approves the settlement, the money will go into the city's general fund, which pays for police, fire and other services.
Time Warner says the matter has been resolved to the satisfaction of both parties.
Copyright 2020 Associated Press. All rights reserved. This material may not be published, broadcast, rewritten or redistributed.
Was this article valuable?
Here are more articles you may enjoy.