Fire investigators say they've completed their investigation into a blaze that killed a woman working in a coffee stand where baristas wear bikinis.
Everett Fire Department investigators said Thursday in a news release the fire Jan. 7 was accidental and caused by a propane heater.
Officials say 26-year-old Courtney Campbell had been in the stand refilling a small space heater with propane. Investigators said it was apparent that an accidental release of propane vapor occurred immediately before a flash that caused the fire.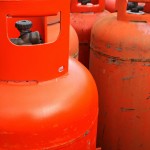 Campbell was burned while escaping the flames and died later at Harborview Medical Center in Seattle.
Officials said Campbell had recently bought the stand.
Copyright 2020 Associated Press. All rights reserved. This material may not be published, broadcast, rewritten or redistributed.
Was this article valuable?
Here are more articles you may enjoy.