With one of the highest drug overdose death rates in the nation, New Mexico has been working for years to curb what has now been identified by the highest levels of government as a national epidemic.
The state was the first to require all licensed clinicians to undergo extra training for prescribing painkillers, but now lawmakers are looking for new ways to quell the growing addiction to opioids and not everyone is onboard.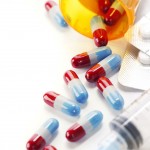 After a lengthy debate last week, a Senate committee suggested more needs to be done to improve the language of a bill that calls for increasing education and requiring insurance companies to cover medications that deter opioid abuse.
Insurance lobbyists argue that the legislation amounts to a mandate that would only benefit the pharmaceutical companies producing anti-abuse opioids.
Related:
Copyright 2020 Associated Press. All rights reserved. This material may not be published, broadcast, rewritten or redistributed.
Was this article valuable?
Here are more articles you may enjoy.