A magnitude-4.1 earthquake jolted the southern flank of Hawaii's Kilauea volcano.
The U.S. Geological Survey the quake last week was centered about 26 miles south of Hilo on the Big Island. It hit at 9:23 a.m.
There were no reports of injuries or damage.
The Pacific Tsunami Warning Center says there was no threat of a tsunami from the quake.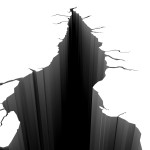 Hawaiian Volcano Observatory Scientist-in-Charge Christina Neal said in a statement the earthquake doesn't appear to have affected Kilauea's ongoing eruptions.
The volcano has been erupting continuously since 1983.
The observatory says Kilauea's southern flank has had 28 earthquakes measuring magnitude 4 or higher during the past 25 years.
Most are generated when the volcano's southern flank moves abruptly. The injection of magma into the volcano's East Rift Zone pushes the southern flank to the southeast over the oceanic crust. Gravity also pulls on it.
Copyright 2020 Associated Press. All rights reserved. This material may not be published, broadcast, rewritten or redistributed.
Was this article valuable?
Here are more articles you may enjoy.