Southern California Gas Co pleaded not guilty on Wednesday to criminal charges it waited three days to report a huge methane leak that has forced thousands of Los Angeles residents from their homes, officials for the company and prosecutors said.
During an arraignment in Los Angeles County Superior Court in Santa Clarita, attorneys for SoCal Gas also entered a not guilty plea to the additional misdemeanor count of illegally discharging air contaminants, the officials said.
If convicted, the division of San Diego-based Sempra Energy could be fined up to $25,000 for each day it failed to report the gas leak to the California Office of Emergency Services, said Jane Robison, a spokeswoman for the county district attorney.
The illegal discharge violation carries a fine of up to $1,000 a day for each day of the leak, which began in October and continued for about four months, until the gas flow was halted last week.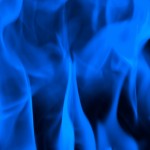 The leak stemmed from an underground pipeline rupture at the company's 3,600-acre (1,457-hectare) Aliso Canyon natural gas storage field. Ranked as the largest such leak ever in California, the escaping gas accounted for a fourth of all methane emissions statewide at its height.
The stench of gas fumes sickened scores of people and prompted the relocation of more than 6,600 households from the northern Los Angeles community of Porter Ranch at the edge of the field.
The utility said last Friday that infrared monitoring by state regulators confirmed that a newly drilled relief well had managed to finally halt the gas flow, though more work needed to be done before the leak could be permanently sealed.
SoCal Gas said it detected the leak on Oct. 23, but the charges accuse the company of waiting until Oct. 26 to report it.
Company spokesman Javier Mendoza told Reuters the company operated the gas storage facility in compliance with all applicable laws and regulations and did not believe a criminal prosecution was warranted.
"We provided a prompt notice of the leak to multiple agencies," Mendoza said without elaborating.
The criminal case against SoCal Gas was filed on Feb. 2, the same day California's attorney general filed a lawsuit expanding a civil complaint previously brought against the utility by city and county prosecutors. SoCal Gas also faces a slew of private lawsuits filed on behalf of area residents.
The next court date in the criminal case is scheduled for April 19, Robison said.
(Reporting by Steve Gorman in Los Angeles; Writing and additional reporting by Eric M. Johnson in Seattle; Editing by Chris Reese, Alan Crosby and David Gregorio)
Related:
Was this article valuable?
Here are more articles you may enjoy.