Zenefits said it will cut about 250 jobs as the human resources software startup faces investigations over compliance with state rules. The staff reductions amount to about 17 percent of the San Francisco-based company's workforce.
Government officials in California and Washington state are probing training procedures at Zenefits. The company said insurance sales staff used software that may have allowed them to avoid completing required classes.
Parker Conrad, the founding chief executive officer, departed this month under pressure from the board of directors, Bloomberg Businessweek reported.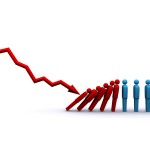 The staff changes will occur almost entirely in the sales organization, with about a dozen employees in recruiting, CEO David Sacks said in a statement.
"This reduction enables us to refocus our strategy, rebuild in line with our new company values, and grow in a controlled way that will be strategic for our business and beneficial for our customers," Sacks said.
Related:
Copyright 2020 Bloomberg.
Was this article valuable?
Here are more articles you may enjoy.