A Bend, Ore. woman who suffered a heart attack at 46 is accusing two Bend Memorial Clinic of failing to recognize her heart problem.
The Bulletin reported that Shelley Harding and her husband, Brent Harding, are seeking $8.75 million from the hospital and doctors in a medical negligence lawsuit filed Wednesday.
BMC spokeswoman Katy Wooderson said the practice takes such claims seriously.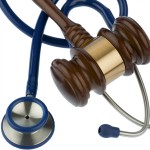 According to the lawsuit, Shelley Harding went to the hospital five times in 2014 and was only prescribed a muscle relaxer and told to attend physical therapy. She says she suffered cardiac arrest less than a month after her final visit to BMC, where she told her doctor she felt like she was having a heart attack.
Copyright 2021 Associated Press. All rights reserved. This material may not be published, broadcast, rewritten or redistributed.
Was this article valuable?
Here are more articles you may enjoy.