Seven Portland, Ore. residents are filing a class-action lawsuit against a city glass manufacturer over pollution concerns.
The Oregonian reported that the suit claims Bullseye Glass was negligent and reckless in burning heavy metals in furnaces that lacked pollution controls. It also says the exposure could have an impact on residents' health.
The plaintiffs are seeking an injunction against the company to prevent it from using three heavy metals until it installs the controls, which Bullseye has already said it would do.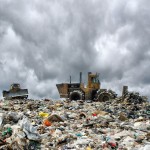 The lawsuit, filed late last week, comes a month after officials said air monitoring had found southeast Portland's levels of arsenic and cadmium higher than the state's safety standards. The Department of Environmental Quality found Bullseye to blame.
Bullseye Glass couldn't be reached for comment.
Copyright 2021 Associated Press. All rights reserved. This material may not be published, broadcast, rewritten or redistributed.
Was this article valuable?
Here are more articles you may enjoy.