A Spokane, Wash. card dealer caught working at casinos while receiving disability benefits must repay more than $27,000.
Victor Arredondo, 58, pleaded guilty this week in Spokane County Superior Court to felony second-degree theft and misdemeanor third-degree theft. Judge Gregory Sypolt ordered Arredondo to repay the Department of Labor & Industries $27,183, the amount he admitted stealing in workers' comp benefits.
Sypolt also sentenced Arredondo to 10 days in jail, but converted the jail time to 80 hours of community service. If Arredondo breaks the law or fails to comply with the sentencing terms within one year, he faces up to 364 days behind bars.
The Washington Attorney General's office prosecuted the case based on an L&I investigation.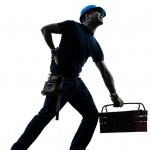 Arredondo claimed he injured his lower back in May 2013 while working as a card dealer at a Spokane casino. L&I opened a claim for Arredondo, and two doctors and a nurse practitioner certified he should receive wage-replacement payments. He received workers' comp benefits from June 2013 through March 2014, repeatedly stating on official forms that he couldn't work and wasn't working.
A cross-check of L&I records with that of other state agencies revealed otherwise.
L&I investigators found that Arredondo continued to work as a card dealer for nearly the entire eight months he was collecting workers' comp benefits, but at casinos other than the one where he was injured. The casino where he was injured closed, so he worked separate stints at two other casinos in Spokane.
Arredondo's medical providers told L&I that if he had told them he was working, they would not have certified him to receive the state benefits, charging papers said.
Restitution collected in the case will be returned to the state workers' comp fund, which helps injured workers heal and return to work.
Topics Workers' Compensation Washington
Was this article valuable?
Here are more articles you may enjoy.