Wasington Insurance Commissioner Mike Kreidler took enforcement action and issued fines totaling $17,675 last month against insurance companies and producers who he says violated state insurance regulations.
Here's the list of fines and what Kreidler says warranted them:
Insurance companies
Madison National Life Insurance Co., Madison, Wis.; fined $4,500
Madison National Life allowed insurance producers to sell policies with lapsed appointments. State law requires insurers file a notice and pay a fee to the insurance commissioner for each licensed producer that will act as an agent of an insurer. Madison allowed 112 insurance producers with lapsed appointments to complete 147 transactions, which generated more than $15,000 in premiums.
Agents and brokers
LPL Financial Corp., Charlotte, NC; fined $2,000
LPL is a nonresident licensed insurance producer and a licensed business entity. It appointed a producer named Charles C. Fackrell to conduct business on its behalf. The insurance commissioner revoked Fackrell's producer license in September 2015 for violating several state insurance licensing regulations. State law requires business entities to be aware of the actions of its appointees and to report violations of insurance regulations to the insurance commissioner and to take corrective action. LPL neither reported the violations nor took corrective action, and agrees to pay the fine.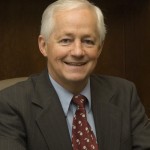 Assurance Group, Inc.; Archdale, N.C.; fined $3,000
Assurance Group is a licensed insurance producer that sells insurance policies from many companies through salespeople who are required to be licensed producers. In the first nine years it did business in Washington state, it allowed 35 producers to sell policies without being formally affiliated with the company, a violation of state insurance rules.
Garcia Gilberto, Jr., Kennewick; fined $500
A consumer complained to the insurance commissioner that Gilberto pressured her into purchasing a Medicare supplement policy that she did not want. The consumer reported that she felt threatened and coerced by Gilberto, who came to her home to conduct business.
Koby Leach, Medical Lake, Wash.; fined $250
Leach failed to disclose a misdemeanor conviction on her insurance producer licensing application, but the conviction was disclosed in her background check results. the insurance commissioner will process Leach's licensing application once she pays the fine.
Kyle Jensen, Lake Forest Park, Wash.; fined $250
Jensen is a licensed insurance producer. He sold a policy for a recreational boat to a consumer who moored the boat at the Port of Edmonds. He erroneously issued the policy with an endorsement that listed the Port of Edmonds as an additional insured party, instead of simply listing the Port on the policy as an interested party.
Matthew Gingerich, Centralia; license revoked
Gingerich was a licensed insurance producer who was fired from employment with American Family Insurance after an audit revealed that he misappropriated nearly $30,000 in consumers' premium payments. Gingerich put the consumers' insurance accounts in a hold status so they would not receive a notice that their policies were canceled for nonpayment. As of February 2016, Gingerich had not yet repaid the money he kept. American Family was able to correct the policies of all but one affected consumer, whom they could not identify.
Scott R. Daniels, Sammamish; fined $5,000
A consumer complained to the Insurance Commissioner after purchasing seven new and replacement annuities from Daniels. The annuities Daniels sold to the consumer were not suitable for the consumer's needs, and he failed to give the consumer adequate or complete information about the annuities he was selling, all of which are required by state law.
Giovanna Sierra Chavez, Yakima; license revoked
American National Insurance Co. notified the insurance commissioner that Chavez took more than $1,400 from three consumers and issued a fake insurance card to another consumer who did not have a policy. Two additional consumers complained to the Insurance Commissioner that Chavez never sent their premium payments of more than $1,100 to the insurers, leaving the consumers uninsured.
CEU Institute, Lake Mary, Fla.; fined $2,175
CEU is a continuing insurance education provider for insurance producers, who are required to complete continuing education credits to maintain their licenses. A routine audit of CEU's records revealed that it did not properly document attendance at its courses and issued certificates of completion to people who didn't complete the courses, which violates state insurance laws.
Since 2001, Kreidler's office has reportedly assessed nearly $20 million in fines, which are deposited in the state's general fund to pay for other state services.
Topics Legislation Washington
Was this article valuable?
Here are more articles you may enjoy.