It would be legal to leave cars running unattended – if they have remote-start systems – under a Colorado bill headed to the governor.
The bill updates the state's ban on so-called "puffing," or leaving a car running while the driver is away.
The practice is common on frigid Colorado winter mornings, but can leave the driver with a ticket because "puffing" makes cars vulnerable to theft. Legislative analysts say there are about 50 "puffing" tickets issued per year across Colorado.
The bill exempts car owners with remote-start systems. Drivers would have to keep a keyless start fob out of proximity of the so the vehicle can't be moved.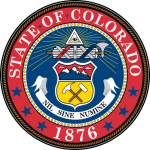 The measure passed the Senate 33-1 Monday and has already passed the House.
Coloradans are big on making things legal lately. The state legalized marijuana last year.
Copyright 2021 Associated Press. All rights reserved. This material may not be published, broadcast, rewritten or redistributed.
Topics Colorado
Was this article valuable?
Here are more articles you may enjoy.