A joint City Council committee has backed a sidewalk repair plan that calls for Los Angeles to cover the cost of the first repair, then hand off the responsibility for future fixes back to the property owner.
The Los Angeles Times reported the new policy proposed this week would roll back a longstanding rule that had put the city on the hook for sidewalks buckled by street trees.
State law puts the burden for sidewalk repairs on the adjacent property owner, but L.A. took on responsibility for sidewalks damaged by street trees decades ago.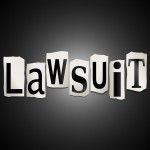 The city has pledged to spend more than $1.3 billion over the next three decades to repair sidewalks, under preliminary settlement in a lawsuit. The city would then gradually hand off responsibility for future repairs, according to the new proposal.
Copyright 2021 Associated Press. All rights reserved. This material may not be published, broadcast, rewritten or redistributed.
Topics Trends
Was this article valuable?
Here are more articles you may enjoy.