An Oregon woman who claims a massage she received last month was sexual battery has filed a $1 million lawsuit in Multnomah County Circuit Court.
KOIN-TV reports the complaint was filed last week. It says the woman received a massage from Benjamin Collura at the River's Edge Hotel and Spa in February.
It says that after the otherwise "dignified" and "professional" massage, Collura sexually violated the woman.
The Portland Police Bureau Sex Crimes Unit arrested Collura on March 9, and a grand jury indicted him on Wednesday on one count each of second-degree sexual abuse and third-degree sexual abuse.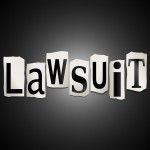 Collura and his lawyer declined to comment to the television station.
Spa manager Antonio Recillas says Collura was terminated and declined to comment about the lawsuit.
Copyright 2021 Associated Press. All rights reserved. This material may not be published, broadcast, rewritten or redistributed.
Was this article valuable?
Here are more articles you may enjoy.