Association of California Insurance Companies President Mark Sektnan has been named chairman of the board for the Civil Justice Association of California.
Sektnan will serve a two-year term. His duties will include overseeing board meetings and serving on the CJAC executive committee.
CJAC works in the state Legislature and the courts to reduce excessive litigation.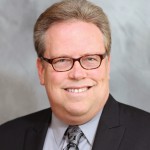 ACIC is part of the Property Casualty Insurers Association of America. ACIC represents 363 property/casualty insurance companies doing business in California.
Topics California
Was this article valuable?
Here are more articles you may enjoy.