Ted Brown has been promoted to executive vice president at Lockton's Mountain West operation in Denver, Colo.
Brown focuses on structuring solutions to optimize clients' total cost of risk in the real estate, development, construction, and private equity industries.
Brown has been with Lockton for more than nine years.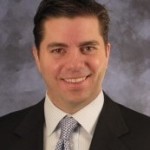 Kansas City, Mo.-based a privately held independent insurance broker.
Topics Lockton
Was this article valuable?
Here are more articles you may enjoy.