The Oregon Ice Cream Co. has agreed to pay $55,000 for violating federal safety rules at its Eugene plant.
In 2011, Environmental Protection Agency inspectors found that the company failed to meet industry safety standards for its ammonia refrigeration equipment and neglected to install a leak detection system or emergency ventilation.
The refrigeration system contained more than 10,000 pounds of anhydrous ammonia, which may be harmful if inhaled at high concentrations.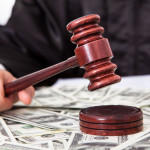 As part of the settlement announced this week, the company will improve emergency plans, upgrade its refrigeration equipment and install a proper ventilation system.
Copyright 2021 Associated Press. All rights reserved. This material may not be published, broadcast, rewritten or redistributed.
Was this article valuable?
Here are more articles you may enjoy.