California Attorney General Kamala Harris says she has reached a nearly $5 million settlement with five electronics manufacturers accused of fixing prices on television and computer components.
Harris' office announced the deal with LG, Hitachi, Panasonic, Toshiba and Samsung on Wednesday. The companies were accused of fixing prices on Cathode Ray Tubes from 1995 to 2007. The tubes were used to display images on computer monitors and television screens before they were replaced by flat screens.
Harris' office said the companies did not acknowledge any wrongdoing as part of the settlement.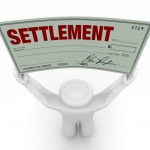 Californians who purchased at least one television or computer between 1995 and 2007 are eligible to receive at least $25 each. They have until June 30 to file claims at crtclaims.com.
Copyright 2021 Associated Press. All rights reserved. This material may not be published, broadcast, rewritten or redistributed.
Topics California
Was this article valuable?
Here are more articles you may enjoy.