Lumber Liquidators Holdings Inc. won a tentative ruling dismissing claims that it failed to adequately warn consumers about cancer-causing formaldehyde found in some of its laminate flooring.
Monday's decision is a victory for the company after its sales and market value fell following accusations on CBS Corp.'s "60 Minutes" news program in March 2015 that it sold Chinese-made laminate flooring with high levels of formaldehyde.
If the decision by a state court judge in Oakland, California, becomes final, it will end a trial over whether the company provided "clear and reasonable" notice about its products' health risks.
The company was accused by a Global Community Monitor, a nonprofit environmental health group, of violating California's Proposition 65, a voter-approved ballot initiative that requires explicit warnings for consumer products containing substances that may cause cancer or birth defects.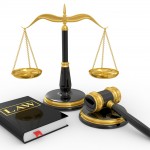 Jonathan Weissglass, a lawyer for Global Community Monitor, didn't immediate respond after regular business hours to voice-mail and e-mail messages seeking comment on the ruling.
Superior Court Judge George Hernandez told lawyers for Lumber Liquidators toprepare a final order consistent with his decision.
Lumber Liquidators announced on March 22 that it agreed to pay $2.5 million to the California Air Resources Board to end an inquiry about its laminate flooring products sourced from China. There was "no formal finding of violation" or any admission of wrongdoing, the Toano, Virginia-based company said in a statement.
The company cut prices, increased discounting and tried to ease health concerns by pulling the Chinese laminate from stores. Yet the deterioration of its business accelerated last quarter, with revenue at established locations plummeting 17 percent.
As part of the accord announced March 22, Lumber Liquidators agreed to implement procedures that ensure all of its flooring products meet California's formaldehyde standards, which are the most stringent in the U.S. The company will also work with the board to develop protocols for testing flooring.
The case is Global Community Monitor v. Lumber Liquidators Inc., RG 14733979, Superior Court of California, Alameda County (Oakland).
Related:
Copyright 2020 Bloomberg.
Was this article valuable?
Here are more articles you may enjoy.