A northern Utah woman whose husband and 4-year-old daughter were killed when a doghouse fell out of a man's truck and caused a highway pileup has filed a wrongful death lawsuit.
Alyssa Chambers filed the suit last week seeking $300,000 in damages. She is suing the man who had the doghouse in his truck, a woman who rear-ended their car and the woman's employer since she was driving for her job.
The August 2015 crash started when a large wooden doghouse slid out of Joshua Sinykin's truck during rush hour on Interstate 15 in Weber County, authorities said. Several cars were forced to slow down, including the Chamber's vehicle carrying Alyssa and Ryan Chambers, their two daughters and the family dog inside, the lawsuit said.
A car driven by Uchenna Uzoh smashed the Chamber's vehicle, forcing it to collide with a semitrailer. Ryan Chambers and the couple's young daughter, Evelynn Chambers died. The family dog, Archer, also died.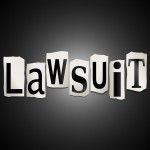 Alyssa Chambers and their other daughter, Kaya Chambers, were injured but survived.
The lawsuit alleges were negligent in their actions that day, failing to take reasonable care for others on the highway. The lawsuit was first reported by the Standard-Examiner of Oregon.
Weber County prosecutors declined to bring criminal charges related to the deaths, but Sinykin and Uzoh are both charged with driving infractions that day.
Sinykin paid a $310 fine for failure to secure loose cargo. The AP sought comment on the lawsuit from Sinykin, but could not verify whether he had a listed telephone number or an attorney.
Uzoh was charged with speeding and following a vehicle too close. That case has yet to be resolved. Her attorney, Micah White, declined comment on those charges. He said the investigation is ongoing.
Uzoh's employer, Canyon Home Care and Hospice, declined comment through an office manager.
Copyright 2019 Associated Press. All rights reserved. This material may not be published, broadcast, rewritten or redistributed.
Was this article valuable?
Here are more articles you may enjoy.