Uber Technologies Inc.'s denial of responsibility for sexual assaults by drivers failed to derail a lawsuit brought by two women who say they were attacked last year.
A San Francisco federal judge on Wednesday rejected the company's claim that it can't be blamed for misconduct by drivers, who it classifies as contractors rather than employees.
While the ruling didn't address the merits of the case, it may encourage other women to file suits amid mounting allegations of criminal behavior by drivers. The decision lets both women pursue fraud claims and punitive damages, while allowing one to proceed with allegations that the company's negligent hiring of its driver put her at risk.
A woman identified in the case as Jane Doe 1 alleges that in February 2015 in Boston, her Uber driver waited until after he'd dropped off her friend to assault her before she escaped. A second woman, Jane Doe 2, claims that when she hailed a ride in Charleston, South Carolina, in August, the driver detoured from the route to her home so he could "viciously rape her."
Matt Kallman, a spokesman for Uber, declined to comment on the ruling.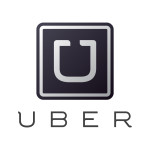 Jeanne Christensen, a lawyer for the women, said the decision is the first time a judge has said Uber can't legally distance itself from a driver's misconduct by asserting that an incident with a passenger occurred when the ride-hailing app was turned off. That argument has intimidated some women who were assaulted from pursuing claims against the company, she said.
"Previously Uber has defended against claims from women who have been sexually assaulted by hiding behind the fact that the driver turned his app off during the ride," she said by phone. "Now we have a basis for arguing that the woman reasonably believes the driver was acting as an agent of Uber when he picked her up."
The lawsuit echoes criticism from other passengers and government officials that the world's largest ride-share service has misled customers about how thoroughly it screens the drivers it hires. The company has resisted requiring fingerprinted background checks, like those used for most U.S. taxi drivers, opting instead for services that check people's names against court records.
Doe 1 and Doe 2 claim that despite a marketing campaign promoting Uber as one of the safest options for getting home after a night of drinking, the company failed to adequately supervise the drivers who picked them up. Doe 2 alleges that her driver had been convicted of a domestic violence assault 12 years before he applied in 2015 to become an Uber driver.
The women seek unspecified damages based on Uber being found liable for assault, battery, false imprisonment and intentional infliction of emotional distress. They also want a court order requiring Uber to take all necessary steps to prevent future assaults.
Uber argued in a court filing that the drivers aren't its employees and that in any case, the alleged assaults occurred "outside the scope of employment." The Uber app wasn't being used when the alleged assault on Doe 2 happened, the company said.
U.S. District Judge Susan Illston concluded in Wednesday's ruling that the women made a plausible argument that as a provider of public transportation, known as a common carrier, Uber has a duty of care for its passengers. In her analysis, Illston cited a 1956 ruling by a California appeals court that Pullman Co. couldn't dodge liability for the rape of a passenger by a porter for the railway.
Illston said the women have "have alleged sufficient facts that an employment relationship may plausibly exist." She also concluded that under California law, sexual misconduct by an employee doesn't, as Uber argued, always "bar vicarious liability on the part of the employer." And even if it's true that Doe 2 didn't use the app to arrange her ride, she did so because she relied on "Uber's stamp of approval" that the driver was safe, Illston wrote.
The judge said she was dismissing the claim of negligent hiring and supervision with respect to Doe 1's driver because the woman didn't allege anything in his background that should have prevented his being hired. Illston said the claim can be refiled later if Doe 1 adds more allegations.
The company also contends it can't be held liable without a reason to know that its drivers are dangerous, and denies making misleading statements about passenger safety.
Uber agreed this year to pay almost $40 million to settle separate lawsuits by passengers and prosecutors alleging that its background checks on drivers weren't as thorough as advertised. The company pledged to stop describing its background checks as "the gold standard" and quit using the slogan the "safest ride on the road," the district attorneys of San Francisco and Los Angeles said when their settlement was announced.
In April, Uber agreed to pay as much as $100 million to settle the most advanced lawsuit claiming its drivers are employees and not independent contractors. The settlement, which requires a judge's approval, permits Uber to treat its drivers as contractors, an issue that also factors into the assault case.
Doe 1 and Doe 2 argued that while Uber profits financially from treating its drivers as independent contractors, it allows for a "willful blindness" in hiring drivers.
The contractor business model is "reflection of the company's intentional decision to distance itself from potential liability, given its intimate knowledge of the risks and potential dangers associated with allowing non-professional drivers access to transport individual consumers without any oversight," according to the complaint.
Uber in September reached a confidential settlement in a lawsuit filed in its hometown, San Francisco, by an office worker in New Delhi who accused a driver of raping and beating her and said the company's safety measures were inadequate. Christensen's firm also represented that woman.
The company has faced calls for its drivers to be regulated in order to protect customers as the service spreads into cities around the world.
Uber last year suspended a driver in France who was accused of sexually assaulting a passenger. In January, a U.K. driver was jailed for 18 months after being convicted of sexually assaulting a young woman who hailed his car in London.
The case is Jane Doe 1 and 2 v. Uber Technologies Inc., 15-cv-04670, U.S. District Court for the Northern District of California (San Francisco).
Related:
Copyright 2020 Bloomberg.
Was this article valuable?
Here are more articles you may enjoy.