A bill to require hosting platforms to disclose to the homeowner or renter host what insurance coverage they are providing to protect the host's property is making its way through California Legislature.
Senate Bill1092, authored by state Sen. Bill Monningm D-Carmel, was approved by the Senate Judiciary Committee von a bipartisan vote of 6 to 0. The bill will next be considered on the Senate floor.
As more and more California homeowners and renters offer rooms for rent on hosting platforms like Airbnb and Home Away, one vital question to consider is insurance, says the Association of California Insurance Companies.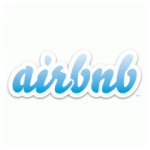 "As homes and apartments are used in new ways in the sharing economy it is important that everyone involved understands what insurance coverage is available and who is providing it," Armand Feliciano, ACIC vice president, said in a statement. "SB 1092 is a common sense next step to make sure everyone involved in the sharing economy rental process is informed and aware of the insurance coverage issues."
ACIC is part of the Property Casualty Insurers Association of America, and the group represents 363 property/casualty insurance companies doing business in California.
Related:
Topics California
Was this article valuable?
Here are more articles you may enjoy.