The Oregon Supreme Court voted 5-2 to uphold a $3 million cap on damages injured people can collect in lawsuits against the state or its employees.
The case was brought by a Klamath Falls couple who sued OHSU after a botched surgery in 2009 nearly killed their 9-month-old son. A Portland jury awarded the child more than $12 million, but Thursday's ruling means he'll only get $3 million.
Family attorney David Miller tells The Oregonian/Oregonlive.com that the boy's mother is devastated by the ruling.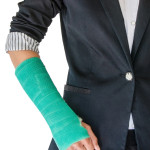 The Portland jury found the boy's past and future medical expenses would hit $6 million, and he deserved the rest for pain and suffering.
The cap established by the Legislature is intended to protect cities, school districts and other taxpayer-supported organizations from massive payouts.
Copyright 2019 Associated Press. All rights reserved. This material may not be published, broadcast, rewritten or redistributed.
Was this article valuable?
Here are more articles you may enjoy.