A magnitude 3.6 earthquake struck in a remote part of the northern Nevada desert, the U.S. Geological Survey reported.
The U.S.G.S. says the quake hit at 1:53 a.m. Sunday about 14 miles northeast of Gerlach (GEHR-lack). That's about 182 miles northeast of Carson City.
Washoe County Sheriff's Office spokesman Bob Harmon says there have been no reports of any damage.
According to Harmon, the epicenter is in a very remote area of the Black Rock Desert.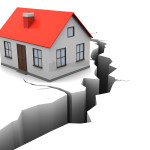 The Black Rock Desert is known as the site of the annual Burning Man counterculture festival.
This is the second quake in the region in three days.
A magnitude 3.5 temblor struck Thursday but there was no damage reported.
Officials at the University of Nevada's Seismology Laboratory in Reno said few people likely felt it.
Copyright 2019 Associated Press. All rights reserved. This material may not be published, broadcast, rewritten or redistributed.
Was this article valuable?
Here are more articles you may enjoy.