A Damascus, Ore. man has filed a lawsuit accusing Wells Fargo & Co. of firing him after he alerted them of issues in mortgage procedures.
According to a lawsuit unsealed last week, Duke Tran said he complained that the bank was collecting on mortgage loans for which it did not have the proper documentation and he was fired, The Oregonian/OregonLive reported. In the lawsuit, Tran says Wells Fargo also defrauded the U.S. government by collected hundreds of millions of dollars in federal foreclosure-prevention funding for loans the bank knew lacked proper documentation.
Wells Fargo spokesman Tom Goyda said the bank did not violate any law. We believe that our claims submitted to the government under the Home Affordable Modification Program were proper and were subject to substantial oversight and review, and will be prepared to defend our record against the claims in the lawsuit," Goyda said.
Tran's lawsuit says that after he alerted managers to the mortgage errors, he and the rest of his team received an email from a supervisor telling them that full disclosure was unnecessary and that customers do not need to know.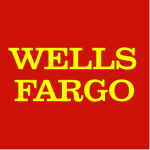 "Please remember when you come across a situation where we have a lost contract, deed, any type of document, really, but especially when It relates to securing a property, we are not to share that with the customer," reads the email, which Tran submitted into the court file.
Tran said he continued to question the policy, and he was later fired as a result in November 2014.
"The company told me to lie about that," he said in an interview. "I don't think that's right, for the customers, for the company or the entire country."
Tran filed the whistleblower lawsuit last June, alleging bank managers retaliated against him. He also filed the lawsuit on behalf of the federal government, saying Wells Fargo violated the False Claims Act by collecting government foreclosure prevention funding.
Copyright 2019 Associated Press. All rights reserved. This material may not be published, broadcast, rewritten or redistributed.
Was this article valuable?
Here are more articles you may enjoy.