Officials say four homes were destroyed and 200 more were damaged by flooding in Wyoming.
The Ranger reported that the American Red Cross says flood waters in the Wind River Basin destroyed the Fremont County homes in early May. The Red Cross says 37 homes sustained major damage and another 186 had minor damage.
The U.S. Department of Agriculture is offering home repair loans for homeowners who suffered damages in the recent flooding. Eligible repairs include plumbing, electrical, flooring and foundation problems.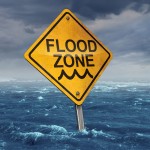 The USDA also offers loans for very low-income homeowners and grants for low-income homeowners age 62 or older and unable to repay a loan.
Copyright 2019 Associated Press. All rights reserved. This material may not be published, broadcast, rewritten or redistributed.
Was this article valuable?
Here are more articles you may enjoy.