California Insurance Commissioner Dave Jones adopted and issued a revised advisory pure premium rate, lowering the benchmark to $2.30 per $100 of payroll for workers' compensation insurance.
The change is effective July. This is a 10.5 percent reduction compared with the average insurer-filed pure premium rate.
The commissioner adopted the recommendation of the Workers' Compensation Insurance Rating Bureau, which filed a recommendation to lower the advisory pure premium rate mid-year. Mid-year pure premium rate adjustments are not the norm-new data reflecting a significant change in underlying workers' compensation costs is required before the commissioner will issue a mid-year adjustment.
"This is good news for California's business economy," Jones said in a statement. "A reduction in the pure premium rate reflects a reduction in the cost to insurers of providing workers' compensation insurance, which should benefit employers if insurers lower their pricing. Lower costs in the workers' compensation should be passed on to employers."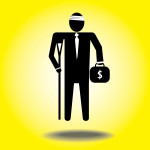 Jones issued the mid-year advisory pure premium rate two weeks after a public hearing and review of the testimony and evidence submitted. The mid-year pure premium advisory rate reduction is based on insurers' cost data indicating workers' comp insurers' medical costs were lower in 2015.
The reductions in medical costs appear to be the result of worker's comp reform law passed in 2012. The WCIRB noted that not all of the cost reductions projected from SB 863 have materialized. Other costs continue to rise, but those increases were offset by the reduction in medical costs.
The WCIRB's pure premium advisory rate filing demonstrated that workers' comp insurers continue to charge premiums that are close to the estimated cost of providing benefits and adjusting expenses, according to a release from the California Department of Insurance. The rates actually charged to employers, however, are on average lower than the rates filed by insurers.
The WCIRB will evaluate workers' comp insurance costs again in the fall of this year when it files its 2017 pure premium rate benchmark recommendation with the insurance commissioner.
Related:
Was this article valuable?
Here are more articles you may enjoy.