Bunker Project Inc., a San Francisco, Calif.-based insurance technology startup, announced a $2 million seed funding round.
The round was co-led by Comcast Ventures and Route 66 Ventures. Insurance carriers Hiscox and American Family Ventures also participated in the round.
Bunker plans to launch its first product this summer. The founding team includes Chad Nitschke, Dan Feidt and Steve Giddens.
An area of initial focus will be the 1099, or the gig economy. As more businesses leverage contingent staffing models, the need to manage the associated risk is growing, according to a release announcing the seed funding round.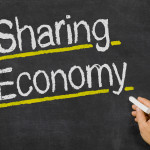 Bunker has a second office in Madison, Wisconsin. The release states the firm was founded in 2015 "to redefine the insurance value chain" through the creation of a contract-related insurance marketplace.
"Bunker has redesigned the insurance experience for independent contractors and small businesses," Callum King, principal at Comcast Ventures, said in a statement.
Topics Insurtech
Was this article valuable?
Here are more articles you may enjoy.