A.M. Best has downgraded the financial strength rating to A (Excellent) from A+ (Superior) and the issuer credit ratings to "a+" from "aa-" of the members of Walnut Creek, Calif.-based CSAA Insurance Group.
CSAA is an American Automobile Association Inc. insurer. The downgraded members are: CSAA Insurance Exchange in Walnut Creek, Calif.; CSAA Affinity Insurance Co. in Glendale, Ariz.; CSAA General Insurance Co. in Indianapolis, Ind.; CSAA Mid-Atlantic Insurance Co. of New Jersey in Hamilton, N.J.; CSAA Mid-Atlantic Insurance Co. in Glendale, Ariz.; and CSAA Fire & Casualty Insurance Co. in Indianapolis, Ind.
The companies operate under an inter-company pooling arrangement. A.M. Best revised the outlook for each of these ratings to stable from negative.
The downgrade reflects deterioration in CSAA's underwriting results over several consecutive years, with sizable losses reported since 2013, according to A.M. Best. CSAA's underwriting results have been impacted by increased automobile claims frequency, most notably in California, where bodily injury and collision losses have risen.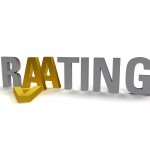 Additionally, results in 2015 were impacted by several severe California wildfires, and as a result, CSAA's performance metrics lag the private passenger standard auto and homeowners' composite, as evidenced by its five-year average total returns on revenue and equity measures, which are negative, according to A.M. Best.
Offsetting the negative rating factors is CSAA's significant personal lines market presence in its selected territories and the benefits derived from its long association with AAA Northern California, Nevada & Utah. The stable outlook reflects A.M. Best's comfort level regarding CSAA's solid risk-adjusted capital position driven by its conservative reserve position and modest underwriting leverage.
Related:
Was this article valuable?
Here are more articles you may enjoy.